ILIZA: ELDER MILLENNIAL TOUR
March 8, 2019 @ 7:00 pm
$38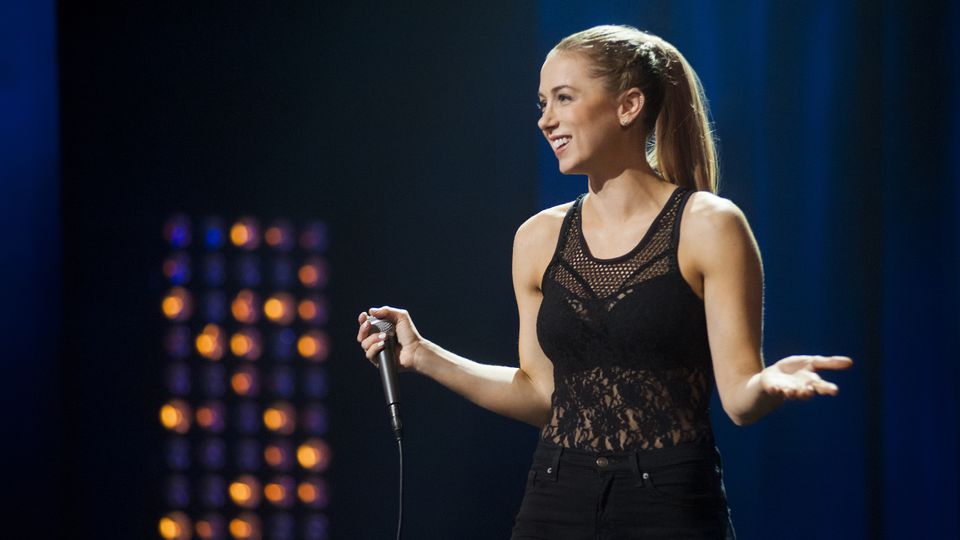 Iliza is one of today's leading comedians with a fan base who show their loyalty by creating their own Iliza inspired swag to wear to her shows.  Last year she hosted her late night limited run talk show "Truth & Iliza," on Freeform.  In November 2017, she released her first book Girl Logic: The Genius and the Absurdity (Hachette Book Group) a subversively funny collection of essays and observations on a confident woman's approach to friendship, singlehood, and relationships.
Iliza just premiered Elder Millennial, her fourth Netflix stand up special for the streaming service.  The campaign featured her styled in classic looks from the late 90s/early 00s, as well as an official Spotify playlist featuring all her favorite songs of the era.  The list has become a highlight with fans who are giving it high praise on social media, while artists of the era (New Found Glory, 311, and Lance Bass) are reposting it.
In addition to her stand up, she'll be seen on the big screen in the upcoming Paramount Pictures movie "Instant Family," starring Mark Wahlberg and Rose Byrne which will be released November 16, 2018.
Originally from Dallas, Iliza moved to Los Angeles after graduating from Emerson College. She is the only female and youngest comedian to hold the title of NBC's Last Comic Standing. Her debut comedy special, War Paint, was acquired by Netflix and was named one of its Top 10 Albums of 2013. Iliza's follow-up Netflix specials, Freezing Hot and Confirmed Kills, sealed her title as one of the hottest touring acts in America, with Esquire Magazine listing her as one of the top working comedians today.
Iliza's stand-up credentials also include headlining the coveted Montreal Just For Laughs Festival and The New York Comedy Festival. As a national headliner, Iliza tours year-round selling out theatres, clubs and colleges. She also participated in the Chairman of the Joint Chiefs of Staff's personal USO Tour throughout the Middle East and Europe, as well as Al Roker's Today Show USO Tour in Afghanistan, with Jay Leno and Craig Robinson.
Iliza's been featured in Elle's "Women in Comedy" issue two years in a row and her television credits include multiple appearances on "The Tonight Show with Jimmy Fallon," "The Late Late Show with James Corden," "The Today Show." Additionally, her digital scripted series, Forever 31 is currently streaming on Hulu.
Iliza lives in Los Angeles where she spends time making up songs and nicknames for her dog Blanche.