Gin Blossoms: New Miserable Experience Live!
February 17, 2019 @ 7:00 pm
$30 – $90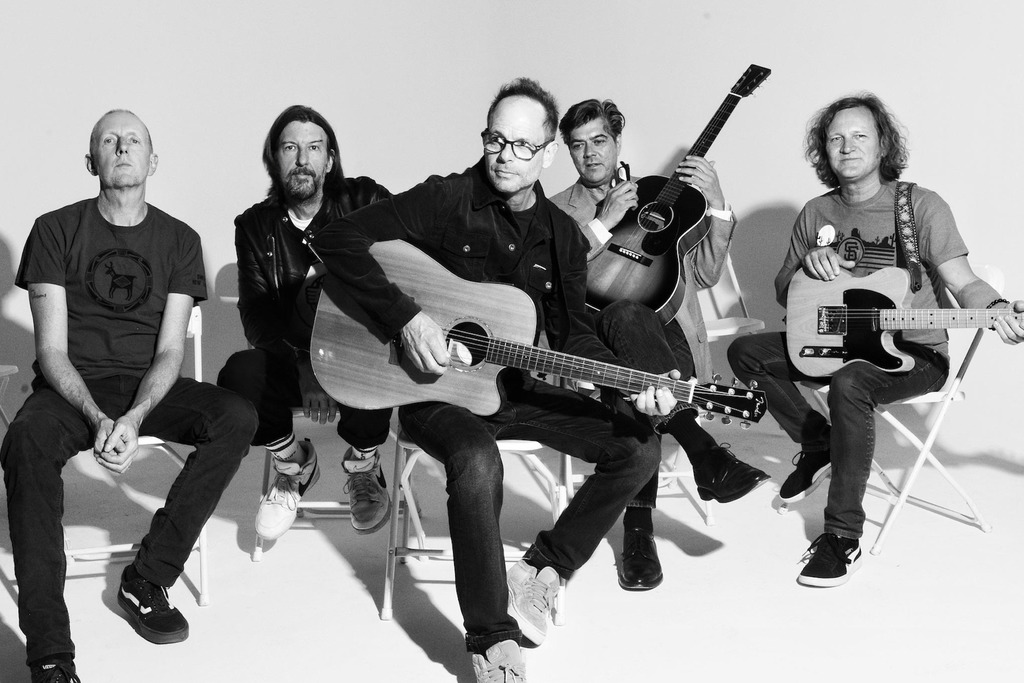 In late 80's Gin Blossoms started to grow a huge following as the #1 local music draw in Phoenix and certainly were the hometown hero's of their favorite hang, Tempe, Arizona. Gin Blossoms indelible jangle-pop sound was evolving during radio's diverse mix of hair bands and grunge music superstars like Nirvana. After the Phoenix New Times chose them the cities best rock band, they qualified to play at the South By Southwest Music Festival in Austin Texas in 1989. That same year, College Music Journal dubbed them the "Best Unsigned Band in America" and added an invitation to perform on MTV's New Music Awards in New York City.
Taking their name from a caption on a W.C. Fields photo, Gin Blossoms signed a record deal with A&M and recorded their first EP "Up And Crumbling" in 1991. But, it was not until their breakout record "New Miserable Experience" in 1992 that their rise to fame began. "New Miserable Experience" kept the band on the charts for almost 3 years with singles "Hey Jealousy," "Allison Road," "Until I Fall Away," "Mrs Rita," and "Found Out About You." The album took the airwaves by siege and held MTV hostage with multi cross-over hits in 4 different radio formats. It was this record that rocketed the band into the mainstream going on to sell over 5 million copies making the band a 90's radio mainstay. In 1995, Robin Wilson, Jesse Valenzuela and veteran composer Marshall Crenshaw wrote the bands 4th of 9 sound track inclusions; "Til I Hear It From You." The smash hit was released as a Gin Blossoms single and it appeared on the platinum sound track for the film Empire Records.
"In the old days, we used to joke that there was something for everybody in this band," says Wilson. "There's just something about the way we play and sound together, but in the end, it's really about the quality of the songs. If you're a band and want to sustain a career, no matter what you look like or how you play, you've got to have great songs. So it's those songs and the sound we make…my voice, the guitars, tempos, that add up to something indefinable."
Over the years, Gin Blossoms have toured over 25 different Countries including a five city tour of Iraq in 2010. "It was so much fun to entertain our troops. It's really insightful to see first hand how our troops live in a combat zone. It really helped widen my understanding on the sacrifices they make to protect us at home and abroad. I hope all Americans understand how important it is for us to extend our thanks" says Robin.
In February 2017, Gin Blossoms connected with Mitch Easter and Don Dixon to engineer and produce their brand new record, now readying for release in early 2018. The band will perform in over 100 cities and with additional promotional stops, 2017 will make one of the busiest touring years since the mid 90's.
"We're entertaining and we have chops," says Wilson, "but it really comes down to the songs. The reason we're still here is that we have good songs. When young musicians ask me for advice, what's the best thing to do to further my career, I always say, write good songs. It always comes down to that."