Dancing for the Stars 2019
April 13, 2019 @ 6:00 pm
$150 – $2000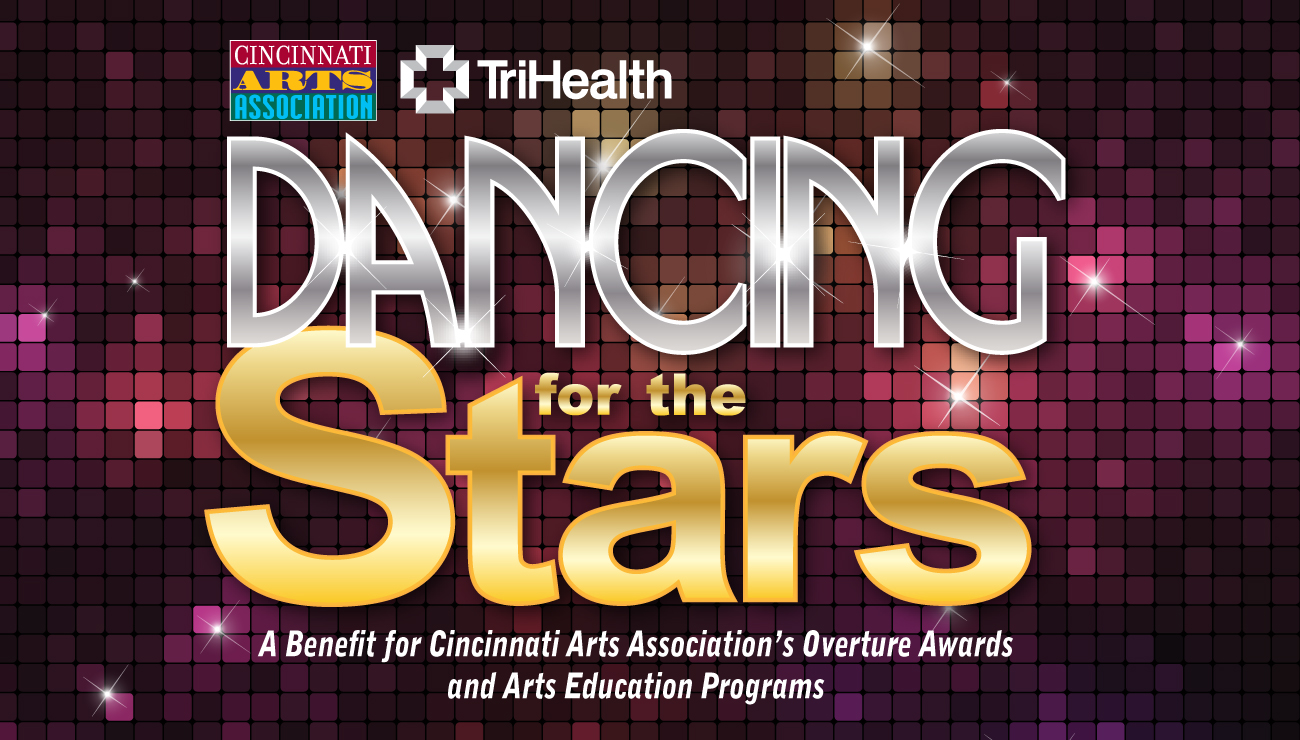 Who will be voted Cincinnati's best celebrity dancer?  Which stars have the right moves to rule the dance floor?  Find out on Saturday, April 13th, 2019 when the Cincinnati Arts Association (CAA) celebrates the thirteenth season of its annual fundraiser Dancing for the Stars at the Music Hall Ballroom to benefit CAA's Overture Awards – the nation's largest locally-run high school arts scholarship competition – and arts education programs. Inspired by the hit ABC-TV show Dancing with the Stars, Dancing for the Stars will feature seven Cincinnati celebrities paired with some of the area's finest professional dancers in a competition program, at which the audience will vote for their favorite celebrity dancer. The competitive dance for the evening will be Cha-Cha, and each dance pair will have ninety seconds to woo the crowd and the judges.
The stars include:  Michael Betz (Senior Brand Manager, Strategic Brand Marketing,  Gannett, Cincinnati Enquirer), Heidi Dejonckheere(Dental  Hygienist, Eastgate Dental Excellence), Phillip Gill (General Sales Manager, Tom Gill Chevrolet), Jan-Michelle Lemon Kearney(President & CEO, Sesh Communications), Halle Quinn (Community Volunteer), Jeff Thomas (Owner/President, Jeff Thomas Catering), and Rhonda Whitaker (Vice President, Community Relations, Ohio & Kentucky,  Duke Energy)
In addition to the winner of the dance competition, Dancing for the Stars will crown a Fundraising Champion – the celebrity dancer who raises the most revenue toward the event's fundraising goal through table/ticket sales and donations from fans, who can add a donation under their favorite celebrity's name at the time of ticket purchase, or simply make a donation if they cannot attend the event. These direct donations (outside of the event ticket price)  will help one of the fans' favorite celebrities win the Dancing for the Stars Fundraising Champion award – which will be announced the evening of the event – and are 100% tax deductible.